adidas Super Bowl LIV
@ Kamp Grizzly
Associate Creative Director
For the 2020 Super Bowl in Miami, Kamp Grizzly pulled together a weeks worth of experiences for athletes, entertainers and Miami locals alike.

At Miami-Edison High School, the brand installed a sustainable turf football field made from approximately 1.8 million plastic bottles, and we celebrated the grand opening with a 7v7 football tournament. In Wynnwood, we created an art gallery and hospitality space for adidas athletes, VIP, and entertainers, as well as open hours for the general public to check out the latest in adidas sustainability efforts.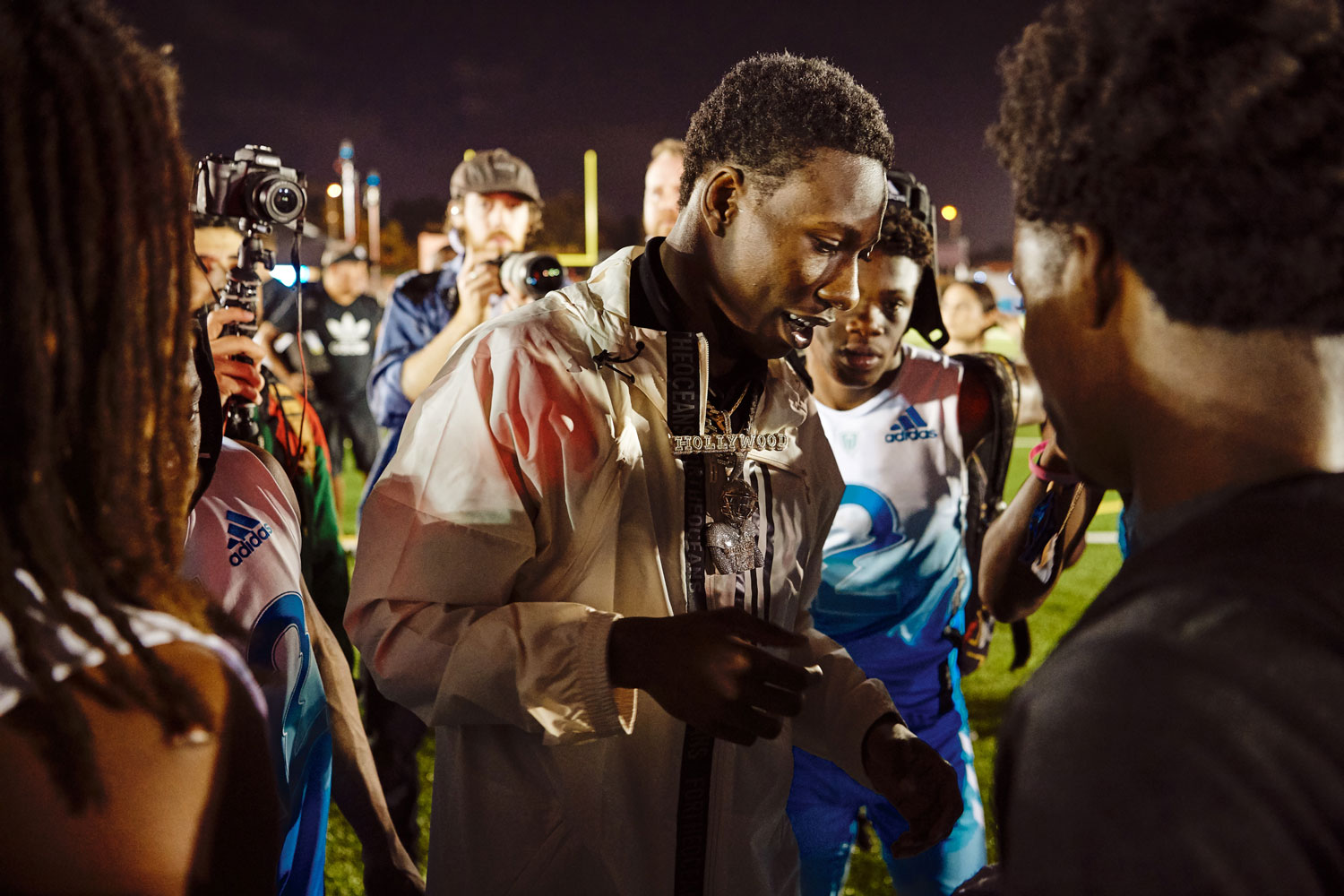 Agency: Kamp Grizzly
ECD: Yogi Hakim
Producer: Erik Mygrant
ACD: Heather Noddings
Spatial Designer: Ali Werner
Designer: Siobhan Nelson, Max Miller
Photography: Kyle Hannon
Client: adidas