SparkAR Projects
@ Personal Work
Creative Concepts + Direction

When Instagram opened the opportunity to create filters through the SparkAR platform, I immediately jumped at the chance. In addition to creating filters that adjust real world visuals via color or form, I was especially excited to test what sort of spatial explorations were possible. Below are a few of my favorite experiemental filters. My technical skills in Spark AR may not be the most polished, but ask me about my creative drive for inventive new uses of technology sometime.
---
Utilizing SparkAR to recreate a 3-dimensional environment via IG filter. For the "Alone Together" art show, I created a digital version of the real-world art gallery, which users could place within their own home and explore by physically walking through the space. For the show launch we hosted a party over IG live featuring our artists and live musical performances.
Inspired by the beauty of aura-capturing photography such as
Radiant Human
, this filter reveals a users ✨️aura✨️ for them to post to the 'gram. A variety of colorful auras present themself to the user, randomly cycling through each and finally landing on their specific aura for the image capture.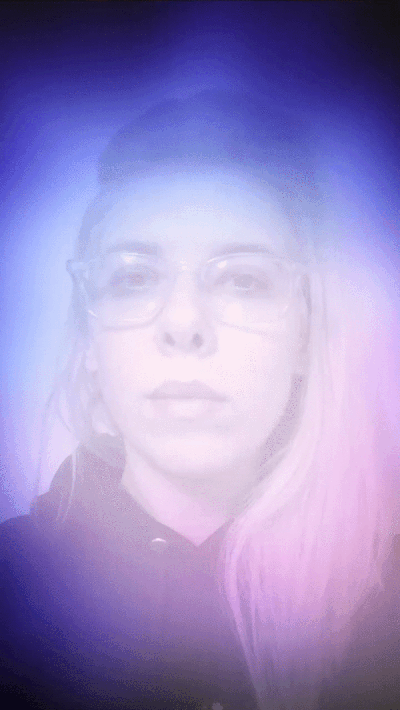 Inspired by a love of actual kaleidoscope filters for use over camera lenses, this digital version shifts and splits the scene of whatever it's applied. And all without the need to tote any physical pieces around.
Social Distance Club:
Concept and Creative Direction: Heather Noddings
Producers: Jenny Smith, Ann Monahan
Copywriter: Carlyle Williamson
Project Manager: Kat Olsen
Gallery Partner: One Grand Gallery

Fractals & Auragraphy:
Concept, Code, & Creative Direction: Heather Noddings